I hate feeling low on myself. For the most part, I am generally a confident person. Minus a small issue with my weight... that I'm working on. I feel like my style really says something about who I am. Creative, outgoing and slightly off beat.
However, there are those days when I come across a picture online and realize, I will never be "that girl." The girl with the flowing long locks and the legs and waist she never has to work for. The girl that doesn't have to work at being pretty because she looks just as good with out makeup as she does with makeup. And the girl that always gets described as "so beautiful" when somebody is talking about her.
99% of the time... I'm happy with me. But that 1% still has the ability to sting... and make me want to go eat a plate of nachos.


Me... in the last hour of an 8 hour day shooting a wedding.
Me... right now, with out makeup and in an old t-shirt.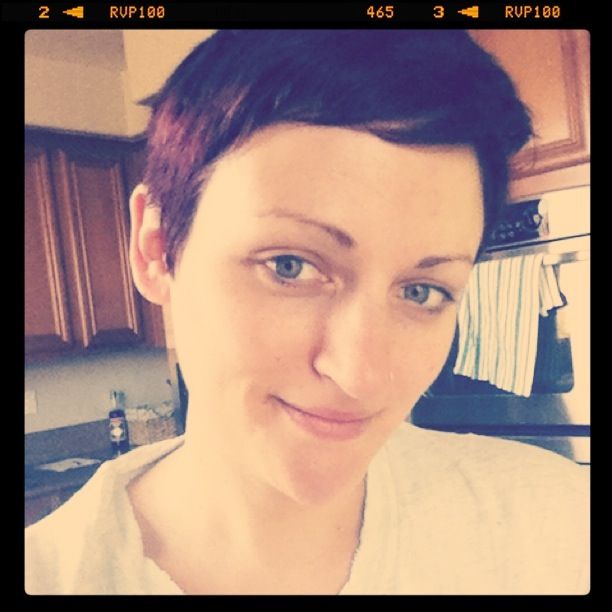 I actually didn't plan on making this #7... me with out makeup. But it kind of turned into it. So here is a REAL picture of me with out make up... and zero "iphone changes."